Transformer aluminum strips are divided into different alloys, specifications, and tempers according to specific uses; the alloys are: 1050, 1060, 1070, 1350; the temper is: O (soft); the thickness is between 0.08-3.00mm. It is also called aluminum strip and foil for dry-type transformers. Aluminum strip and foil for dry-type transformers are made of high-quality pure aluminum. It has the characteristics of high conductivity, soft texture, smooth surface and no burrs. It is an ideal material for the production of dry-type transformers and the main raw material for manufacturing transformer windings. The electrical conductivity, burr curling, side bending, surface quality and other technical indicators of aluminum strips and foils are very demanding.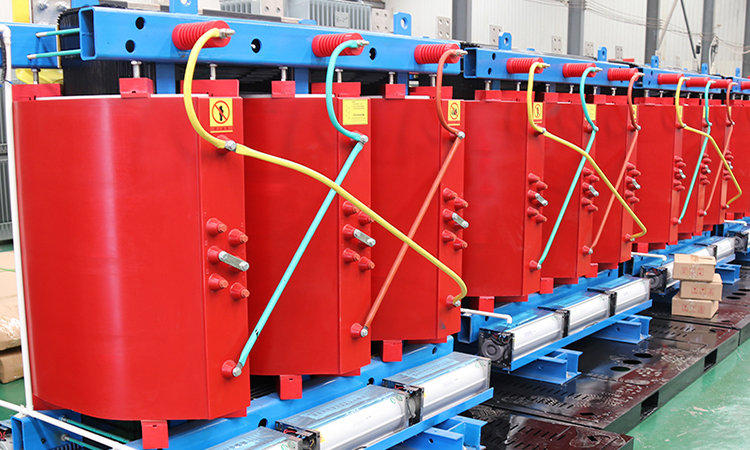 Dry-type transformers generally use 1060 aluminum strip and foil, which contain more than 99.6% aluminum and are also called pure aluminum strips foils. They have unparalleled conductive properties from other series of aluminum strips and are one of the most commonly used alloys. 1060 aluminum strip foil has good elongation and tensile strength, and can fully meet conventional processing requirements (stamping, stretching) and high formability; it has high plasticity, corrosion resistance, electrical conductivity and thermal conductivity, but low strength, heat treatment cannot strengthen and the machinability is not good; it can be gas welded, hydrogen atom welded and contact welded, but not easy to braze; it is easy to withstand various pressure processing and stretching and bending.
The aluminum content of 1060-O/HO transformer aluminum strip is high, and the electrical conductivity and thermal conductivity of aluminum are only lower than those of conventional metals such as copper. The metal conductivity properties are in order: silver-copper-gold-aluminum-nickel-steel. Since the price of copper is much higher than aluminum, aluminum strip is currently the most commonly used material for transformers. The 1060 aluminum strip foil for transformers produced by Flait Aluminum has a smooth surface, no scratches, and the edges can be chamfered (rounded corners, rounded edges), without burrs, which is better than national standards. The resistivity is less than or equal to 0.028. A1060-O/1060-O transformer aluminum strip foil is mainly used in high and low voltage windings of dry-type transformers as conductive materials, large transformers, solar energy, and power industries.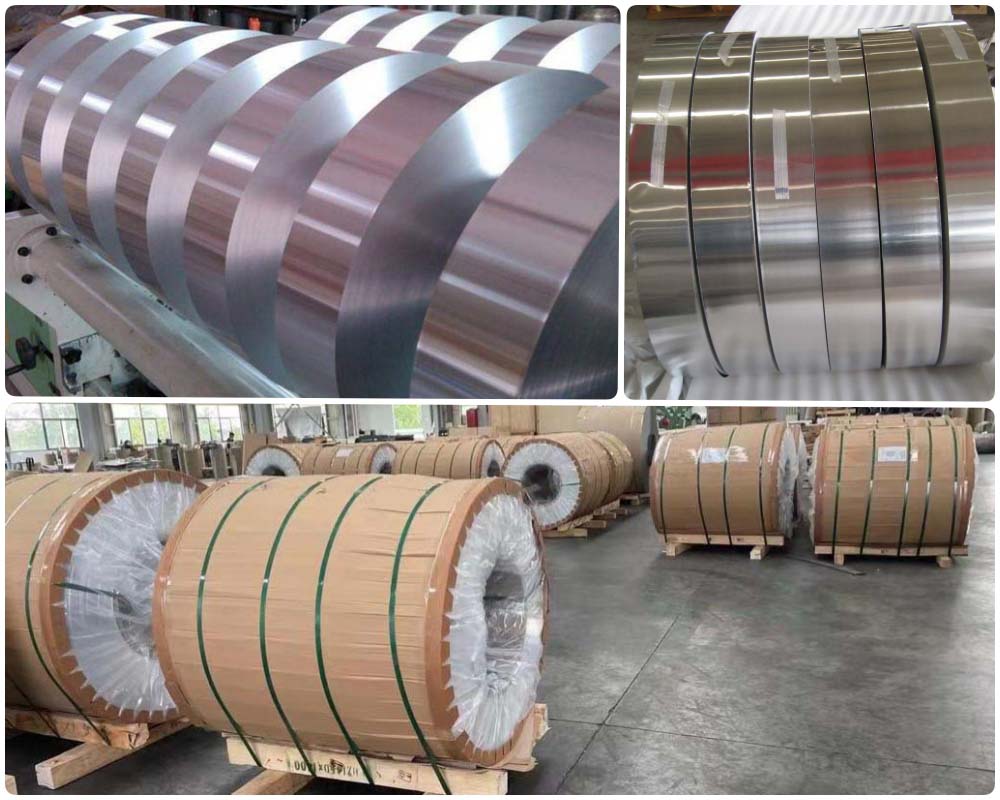 Specification of high quality 1060 aluminum strip foil for dry type transformer
Alloy

1060, 1060A

Temper

O

/

HO

Thickness (mm)

0.08 – 3.00

Width (mm)

10 – 1500

Conductivity (% IACS)

1060-O 

≥

 

61.5% IACS

Elongation (%)

≥

20 (

Thickness: 0.

08

–

0.20)

≥

2

5 (

Thickness

: 0.20-3.00)

U. T. S

60-95N/mm2

Density in 20℃

2.703kg/m3

Resistivity (Ω·mm² /m)

≤

0.028

25

Burr's height

0.01–0.03mm vary with thickness of the strip

Collapsed side's height

0.05–0.1mm

ID

Ø

 

150mm,Ø300mm, Ø400mm, Ø500mm

Edge

Slit/Round

Surface

S

mooth, free from scratches and impurities

Application

Transformer winding

Packing

Eye to wall and eye to sky, wooden pallet and wooden case

Sample

Available

Remark

Transformer aluminum strip can be

customized
Chemical Composition of high quality 1060 aluminum strip foil for dry type transformer
Alloy

Al (%)

Si (%)

Fe

 

(%)

Cu

 

(%)

Mn

 

(%)

Zn

 

(%)

Mg

 

(%)

Ti

 

(%)

V

1060
99.6
0.0431
0.203
0.0022
0.0104
0.0093
0.0013
0.02
0.0039
Edge Deburring Range of high quality 1060 aluminum strip foil for dry type transformer
Thickness (mm)

≤0.20

>0.20

Burr

≤

0.0

3

≤

0.05

Camber

≤

0.5

≤

2

Layering

≤

4

≤5
Tolerance Range of high quality 1060 aluminum strip foil for dry type transformer
Alloys

1060 – O/HO

Thickness (mm)

0

.08-0.20

0

.20-0.40

0

.40-0.80

0.80-1.10

1

.10-1.40

1

.40-2.00

2

.00-2.50

2

.50-3.00

Thickness Tolerance (mm)

±

8

% of nominal thickness

±

0.02

±

0

.03

±

0

.04

±

0

.05

±

0

.06

±

0

.07

±

0

.08

Width (mm)

<

1

00

1

00-300

3

00-600

6

00-1250

1

250-1500

Width Tolerance (mm)

±

0.10

±

0

.20

±

0

.30

±

1.00

±2.00
Advantages of high quality 1060 aluminum strip foil for dry type transformer
The edge is smooth, no burrs
Round edge
High conductivity
High purity
Totally annealed
Surface clean
Stable
Low resistivity
High quality, competitive price, good reputation
FREE SAMPLE, prompt delivery
Original Source:https://www.flait-aluminum.com/Transformer-Aluminum-Strip.html
Tags:1060 aluminum strip