The heat dissipation management of new energy vehicles is particularly important. In order to avoid the power battery temperature from being too high, it is necessary to adopt a reasonable way to dissipate heat. Liquid cooling is currently a more effective way to dissipate heat. The water-cooled plate of automobiles is generally made of aluminum brazing composite material, which is usually brazed by two upper and lower O-state aluminum sheets, which ensures the stability and safety of the power battery in a high-temperature working environment. The 3003 aluminum plate has excellent performance and is currently widely used as an automotive water-cooled plate material.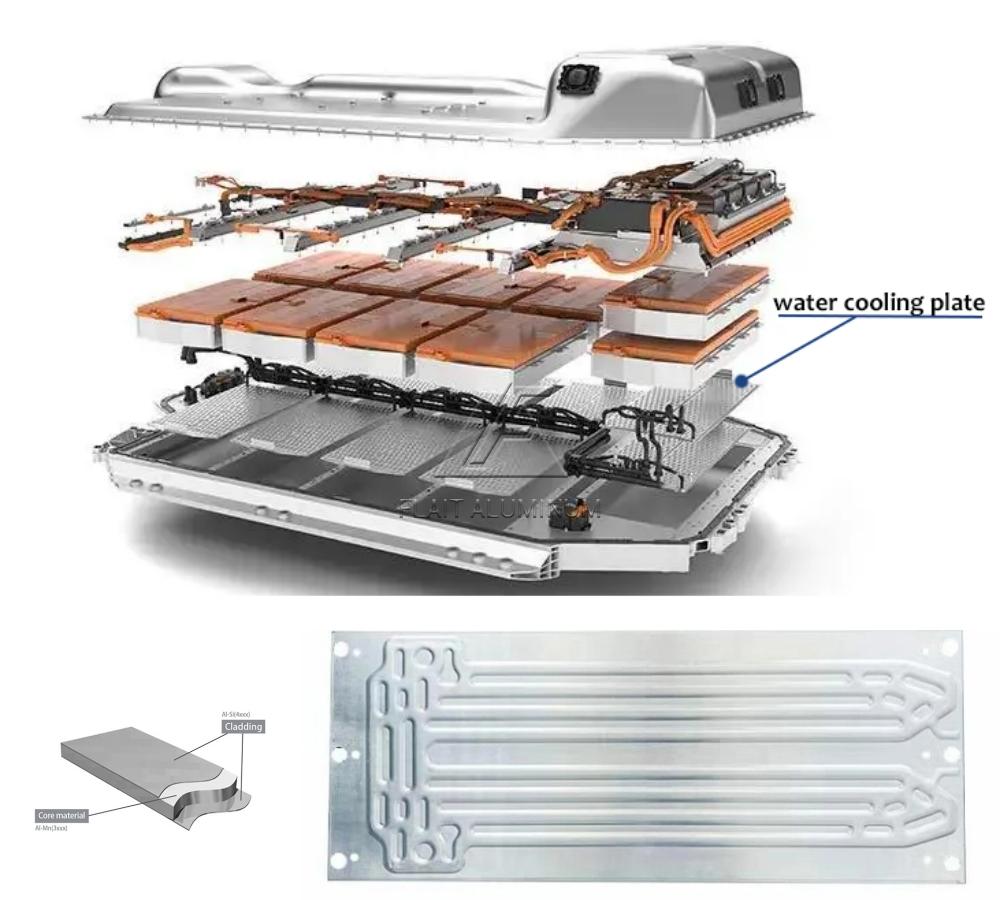 Specifications of 3003 aluminum plate for water cooling plate
Alloy

3003

3003

3003mod

Brazing clad for CAB

4045
4343
4343

T

emper

O,H12,H14,H16,H18,H22,H24,

H

26

T

hickness(mm)

0.5-5.0mm

W

idth(mm)

500-1200mm

L

ength(mm)

C

Clad Rate

4-18% per side, or customer requested

Packing

Export standard package

N

ormal Alloys Plates

4045/3003, 4343/3003, 4045/3003/4045, 4343/3003/4343, 4343/3003/7072 and

etc.
Advantages of 3003 aluminum plate for water cooling plate
3003 aluminum plate has high thermal conductivity and can conduct heat quickly.
The density of aluminum is small, and the use of 3003 aluminum plate to make the water cooling plate can reduce space and weight.
The 3003 aluminum plate has good corrosion resistance and prolongs the service life of the water cooling plate.
3003 aluminum plate is easy to process into various shapes and sizes, suitable for complex water cooling plate design and manufacture.
Compared with other high-performance alloy materials, the price of 3003 aluminum sheet is relatively low, and it can be recycled, which reduces the manufacturing cost.
Application of 3003 aluminum plate for water cooling plate
Water cooling plates based on 3003 aluminum plates are widely used in dynamic heat exchangers such as new energy vehicles, construction machinery, rail transit, ships, and aviation, as well as household air conditioners, commercial refrigeration, and industrial heat transfer.
Original Source: https://www.flait-aluminum.com/Brazing-aluminum-sheet-coil-strip.html
Tags: 3003 aluminum plate