When it comes to car heat shields, aluminum alloys are the material of choice due to their lightweight and heat-resistant properties. Aluminum heat shields are considered the most effective way to control and manage radiant heat problems. Aluminum has high thermal conductivity and low emissivity, making it an ideal choice for heat shield materials. It successfully shields continuous temperatures up to 650°C, thereby reducing radiant heat by up to 90%.
1050 aluminum alloy is often used in various applications due to its excellent formability and thermal conductivity. The "O" status means it is in an annealed state, which means it has gone through a heat treatment process to relieve stress and improve its formability. This makes it suitable for molding into a variety of automotive parts, including heat shields. 1050 O aluminum alloy is relatively soft, has better formability, and is easier to make into the desired shape. It is also suitable for embossing to make product characteristics more in line with actual needs.
Why choose 1050 O aluminum plate coil for car heat shields?
1.Excellent thermal insulation effect, resistant to high and low temperatures (-70℃-1200℃), good thermal insulation effect.
2.1050 O aluminum plate coil has excellent corrosion resistance.
3.1050 O aluminum plate coil has good weather resistance.
4.Aluminum is a fire-retardant material (Grade A, GB8624-2006, DIN4102).
5.1050 O aluminum is both soft and tough, and can be customized according to the area of use.
6.Easy to disassemble and install; strong self-cleaning, easy to clean.
7.1050 O aluminum products can be recycled, energy-saving, environmentally friendly, and low-carbon.
Specification of

 

1050 O aluminum plate coil for car heat shields

A

lloy

1050

T

emper

O

T

hickness

0

.

3mm

–

3

.5mm

Width

1

00-

24

00mm

Material form

Aluminum plate, Aluminum coil, Embossed aluminum plate,

 

Embossed aluminumcoil

Package

Export packaging (protective film, interleaved paper)

Samples

Free

 

A

4 

size
Uses of 1050 O aluminum plate coil for car heat shields
1050 aluminum plate coil has the advantages of good heat conduction and heat dissipation, corrosion resistance, and light weight, making them very suitable for the automotive industry. Mainly used for stamping parts such as automobile engine heat shields, exhaust pipe heat shields, automobile water tanks, and heat shield parts.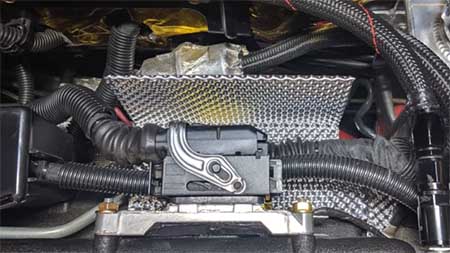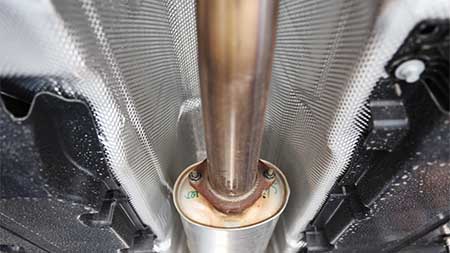 Aluminium Car Heat Shields FAQ
A: What other aluminum alloys can be used as car heat shields?
Q: In addition to 1050 aluminum alloy, 1060/3004/5052/5754 aluminum alloy can be used as automobile heat shield. The difference lies in the application parts of different alloys. At the same time, other alloys are relatively more expensive.
A: How strong is the 1050 aluminum car heat shield?
Q: 1050 aluminum plate has good formability and welding performance, but its strength is lower compared with other aluminum alloys. Therefore, when selecting materials, you should pay attention to the strength requirements of structural parts. If you need higher strength products, you can contact our customer service for technical support.
A: What is the price and delivery situation of 1050 aluminum car heat shield?
Q: 1050 aluminum is relatively cheap and has a wide range of applications, but material supply and production cycle need to be considered to avoid delays in use. You can consult us before placing an order, and we have a professional service team to answer any questions you may have.
Original Source: https://www.flait-aluminum.com/Automobile-Aluminum-Sheet-Plate.html
Tags:1050 aluminum plate