8011 1235 8079 Aluminum Foil has the characteristics of good anti-corrosion, waterproof, oil-proof, non-toxic, odorless, heat-resistant and durable. Therefore, aluminum foil is widely used in pharmaceutical packaging, food, packaging, decoration, industry and other industries.
The surface of 8011 1235 8079 aluminum foil produced by FLAIT ALUMINUM has no corrosion and no yellow spots. The surface of the rolling marks is clean and tidy without many impurities. If you are interested in aluminum foil rolls for pharmaceutical packaging, please feel free to contact us. FLAIT ALUMINUM has a professional and complete after-sales service system team, please feel free to buy our products! ! !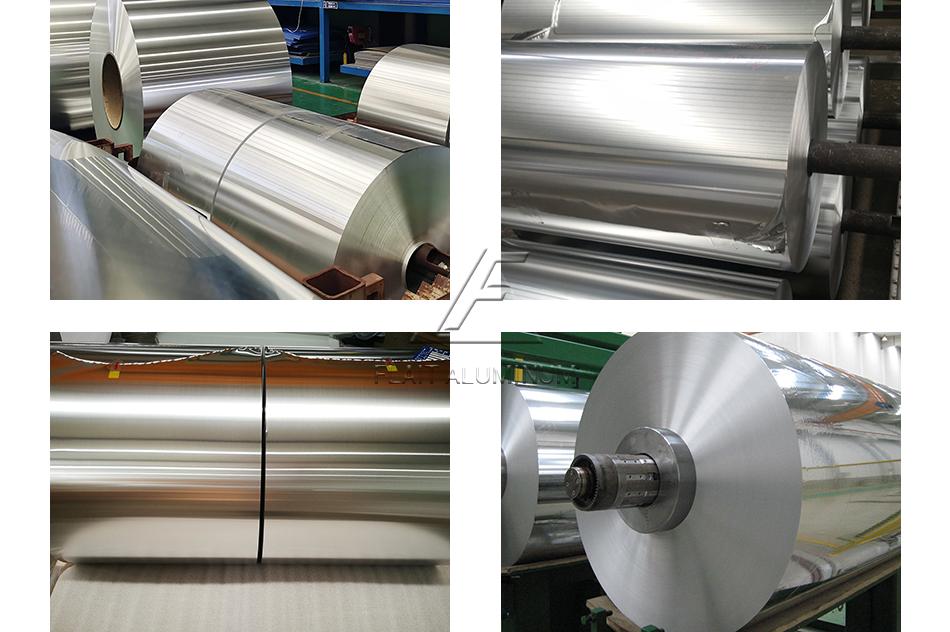 Specification of 8011 1235 8079 Aluminum Foil Roll For Pharmaceutical Packaging
| | |
| --- | --- |
| Alloy | 8011 1235 8079 |
| Temper | O,H18 |
| Thickness(mm) | 0.016-0.03 |
| Width(mm) | 100-1600 |
| Length(mm) | C |
| ID(mm) | 76,152mm |
| Surface | Without oil, Stain and vestige |
| Application | Blister packs, strip packs, sachets and pouches |
Features of Aluminum Foil for Pharmaceutical Packaging
The surface is clean, even in color, no spots, smooth and no rolling marks.
Non-toxic, tasteless, safe and hygienic.
Pharmaceutical aluminum foil has strong mechanical properties, high blast resistance, strong puncture and tear resistance.
Moisture-proof, avoid oxidation, extend medical life
8011, 1235, and 8079 Aluminum Foil are used in The Main Application Areas of Pharmaceutical Packaging
8011 aluminum foil is often used in pharmaceutical packaging due to its high strength, good formability, and corrosion resistance. 8011 aluminum foil has excellent barrier properties and is suitable for blister packaging and sachet packaging.
1235 aluminum foil is known for its high electrical conductivity and is commonly used in the food and pharmaceutical industries. 1235 Aluminum foil is commonly used as laminating foil or packaging material for pharmaceutical tablets.
8079 aluminum foil has high strength and excellent barrier properties. This aluminum foil is also commonly used in pharmaceutical packaging. It is typically available in the form of blister packs, tape packs or cold-formed foil for tablets and capsules.
Original Source: https://www.flait-aluminum.com/Pharmaceutical-Aluminum-Foil.html
Tags: 8011 aluminum foil , 1235 aluminum foil , 8079 aluminum foil