Stucco embossed aluminum coil roll jacketing is a specialized type of aluminum material used for pipe insulation in various industries. It provides a protective and aesthetically pleasing covering for insulated pipes, offering both functional and decorative benefits. Stucco embossing is a pattern applied to the surface of the aluminum coil roll. It creates a textured, raised pattern resembling the appearance of stucco or orange peel. Stucco embossed aluminum jacketing acts as a protective covering for pipe insulation systems. It shields the underlying insulation material from physical damage, moisture, UV radiation, and environmental elements. The embossed pattern helps to create an additional layer of insulation by reducing contact points with the pipe surface, minimizing heat transfer, and improving energy efficiency. The stucco embossed aluminum jacketing is cut and rolled to fit each size of pipe insulation correctly. The stucco embossed surface texture hides small imperfections and scratches caused by physical damage during or after installation. Also, the use of stucco embossed finish provides a small increase to the rigidity and strength of the aluminum jacketing.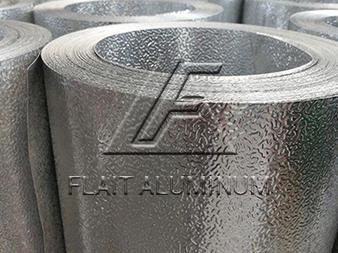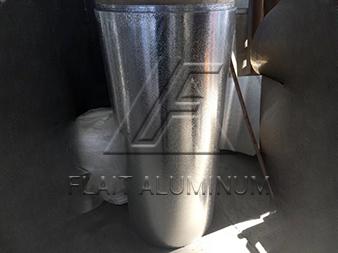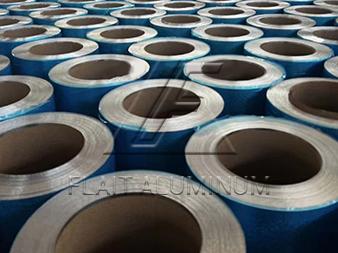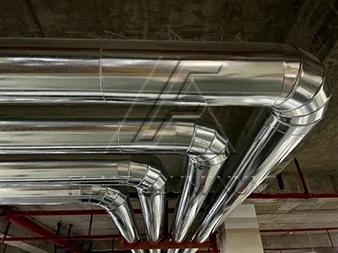 Specification of stucco embossed aluminum coil roll jacketing for pipe insulation
Alloy

1100,3003,3105,5005

Temper

O,H14,H16,H24,H26,etc.
(Common use: 3003 H14/H16, 1100 H14/H16, 5005 H14)

Thickness (mm)

0.4-1.5
Width (mm)
914mm,1000mm,1200mm,1219mm

Length

50' (15 meters), 100' (30 meters), 200' (60 meters), 300' (90 meters), Coil (specify lengths), Flat Sheets (cut to length), Cut&Rolled (to specific lengths)
Inner diameter
75mm,150mm,305mm,405mm,505mm with or without paper core
Surface
Stucco embossed (orange peel)
Quality standard
ISO9001, GB/T3880, ASTM B209
Sample
Available
Note
we can produce any size according to clients requirement.
Classification of Stucco Embossed Aluminum Coil Roll Jacketing for Pipe Insulation
 1. Stucco embossed Aluminum Jacketing 
Increase its strength and ductility. 
Extend its lifetime. 
Better bribability, durability. 
Effectively reduce rowing. 
Not cause strong light reflecting. 
Good vision effect. 
2. Embossed Aluminum jacketing laminated with polysurlyn 
Poly surlyn: Dupont surlyn, 3 mil thickness(76um) 
Color: Blue 
Aluminum sheet thickness: 0.3-1.5mm 
Advantage: water-proof, prevent oxidation 
3. Embossed Aluminum jacketing laminated with kraftpaper 
Kraft-paper: 166g/m2 
Color: khaki 
Aluminum sheet thickness: 0.3-1.5mm 
Advantage: water-proof, prevent oxidation
Original Source: https://www.flait-aluminum.com/Aluminum-Jacketing-Coil-Roll.html
Tags:  stucco embossed aluminum coil roll jacketing , stucco embossed aluminum jacketing