The containers are uniform in style and can be placed on top of each other on ocean-going ships, providing manufacturers around the world with cheaper transportation services than air freight. General ocean-going ship can hold 5,000 to 8,000 containers. Aluminum alloy containers have the advantages of light weight, beautiful appearance, corrosion resistance, good elasticity, convenient processing, low processing and repair costs, and long service life. Aluminum sheet for shipping containers mainly includes: 6082 aluminum plate, 6061 aluminum plate, 5083 aluminum plate, etc.; it has good processing performance, welding performance, corrosion resistance, no deformation after processing, easy polishing and coloring, and good oxidation effect. Series 5 and series 6 aluminum sheets are hot-rolled products, which are stronger than series 1 and series 3 aluminum products in hardness, so they are used on shipping containers to ensure the surface hardness of the container, the appearance will not be deformed under strong pressure, and ensure the safety of transported goods.
5083 Aluminum plate for shipping containers belongs to the AL-Mg series anti-rust aluminum alloy, the magnesium content is between 3-5%, it has good corrosion resistance, weldability and medium strength, the surface is beautiful after anodizing treatment, and the arc welding performance is good. Common tempers are: O, H111, H321, H116, etc.; excellent corrosion resistance makes 5083 aluminum sheet plate widely used in ships, automobiles, aircraft weldments, subways and light rails, pressure vessels that require strict fire protection (such as liquid tankers, refrigerated vehicles, refrigerated containers), refrigeration equipment and other marine applications.
6061 Aluminum sheet and 6082 aluminum sheet for shipping containers, with magnesium and silicon as alloying elements; common tempers are: O, T4, T6, T651. 6061 and 6082 aluminum sheet plate belong to heat-treated alloys that can be strengthened, have medium strength, good corrosion resistance, good weldability, high toughness, no deformation after processing, good anodizing effect; are widely used in the construction of catamarans, sailboats, containers, ship decks and other different ships. 6061 and 6082 aluminum sheets are used for container inner floors, connectors, thresholds, forklift guide rails, ground support beams, roof support beams, upper and lower fixed beams on side aluminum plates, corner connectors in boxes, exterior decorations, cold air doors, box door frames and box door hinges, etc.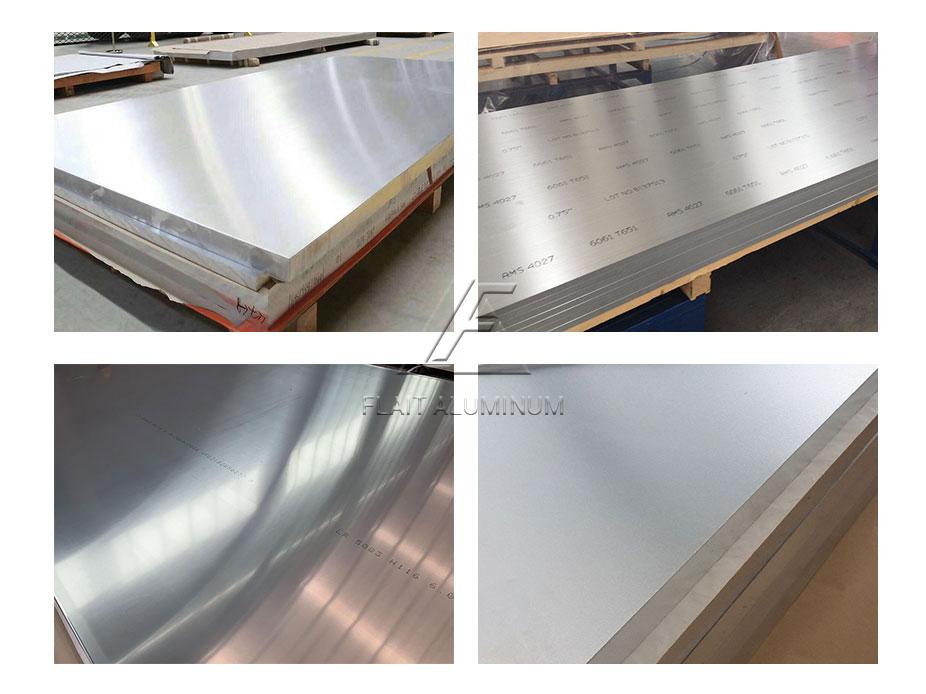 Specification of 5083 6061 6082 Aluminum Sheet Plate for Shipping Containers
5083 5083 5052 5754 5456 5154 Marine grade aluminum sheet plate

Alloy

5083, 5083, 5052, 5754, 5456, 5154,etc.

Temper

O,H32,H34,H111,H112,H116,H321,etc.

Surface

Mill finish

Thickness

0.2 – 6.0mm (Thin plate)
6.0 – 260mm (Thick plate)
0.2 – 12mm (Coil)

Width

1000 – 2600mm (Thin plate)
800 – 4300mm (Thick plate)
500 – 2600mm (Coil)

Length

1000-12000mm (Thin plate)
1000-38000mm (Thick plate)
C (Coil)

Common size

4'X8′,5'X10′,1500*4000,1800*5000,2000*6000,4000*8000,or customized

Application

Ships, automobiles, aircraft weldments, subways, tank truck, refrigeration equipment, etc.

Certificate

DNV,ABS,CCS, BV, LR
6061 6082 Marine grade aluminum sheet plate

Alloy

6061, 6082

Temper

O,T4,T6,T651

Thickness(mm)

0.3-600

Width(mm)

500-2600

Length(mm)

500-16000

Application

Catamaran, sailing boats, container and ship deck, etc.
Alloy
Processing
Temper
Thickness(mm)
Max. Width(mm)
5052
Hot rolling
O,H111
6-50mm
2400
Cold rolling
H32,H34
1.0-8.0mm
2000
5754
Hot rolling
O,H111,H116,H321
6-50mm
2400
Cold rolling
H32,H34
1.0-3.5mm
2000
5083
Hot rolling
O,H111,H112
6.0-260mm
4300
Cold rolling
O,H111,H112,H116,H321
1.5-6.0mm
2600
5086
Hot rolling
O,H111,H112
6.0-260mm
4300
Cold rolling
O,H111,H112,H116,H321
1.5-6.0mm
2600
5456
Hot rolling
O,H116,H321
6.0-260mm
4300
Cold rolling
O,H116
1.5-6.0mm
2600
5154
Hot rolling
O,H111
6.0-260mm
4300
Cold rolling
O,H111
1.5-6.0mm
2600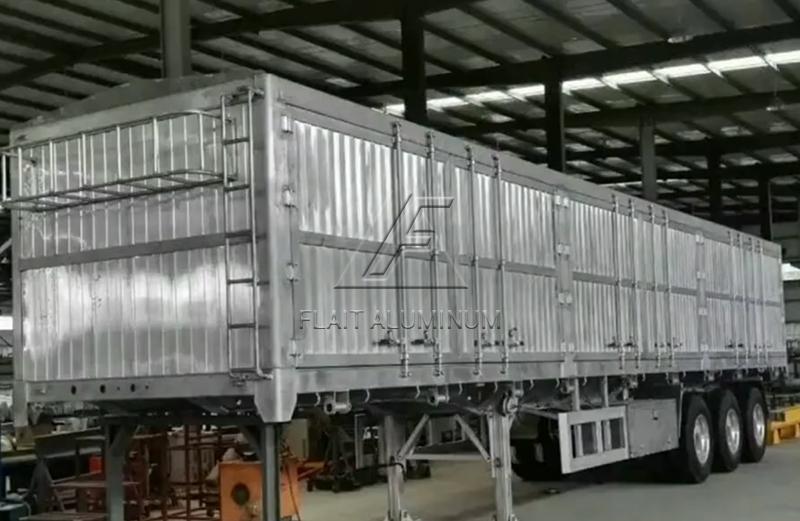 Tags: 6082 aluminum plate , 6061 aluminum plate , 5083 aluminum plate