The improvement of modern people's aesthetics and quality of life makes the choice of interior decoration no longer limited to traditional materials. As a new type of environmentally friendly material, aluminum veneer is chosen by more and more people. 5052 anodized aluminum plate has become the material of choice among aluminum sheets because of its excellent performance and appearance.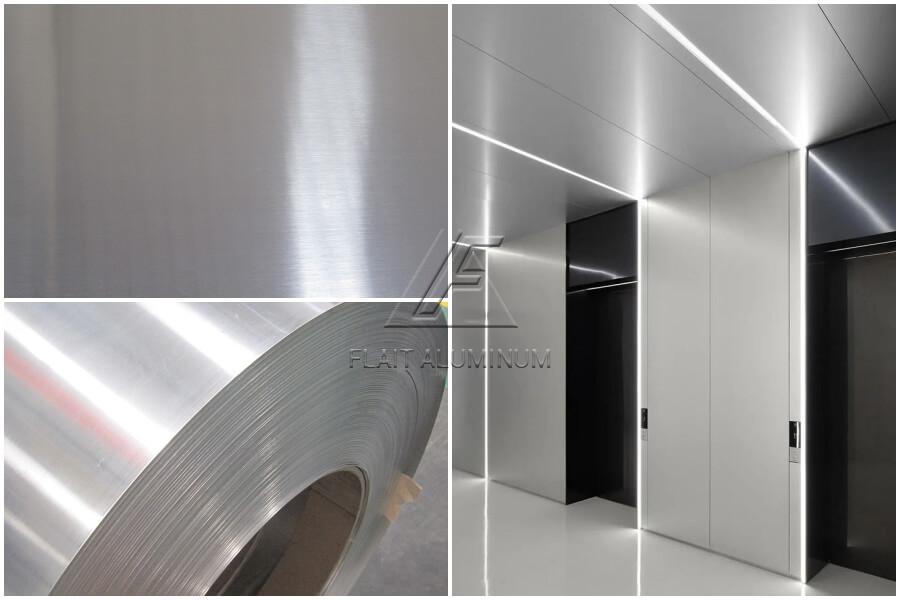 Specifications of 5052 Anodized aluminum sheet for interior decoration
Alloy

5052 anodized aluminumsheet

Temper

H32,H34,H36,H38,etc.

Thickness(mm)

0.3-3.0

Width(mm)

1220mm / 1250mm / 1310mm / 1520mm

Length(mm)

According to customer needs

Surface Finish

Satin Finish / Brush Finish / Emboss Finish / Sand Finish

Anodic Film

indoor use 3-10

μ

m ;outdoor use 15-25

μ

m

Color

Multiple Color Choices

Standard

GB/T 3880, EN14286, EN485, ASTM B209, or according to customer's special

requirements.
Advantages of 5052 Anodized aluminum sheet for interior decoration
Good processability: the anodized aluminum plate can be easily bent and formed for continuous high-speed stamping without complicated surface treatment.
Good weather resistance: the anodized aluminum plate with standard thickness oxide film (3μm) does not change color, does not corrode, does not oxidize, and does not rust after long-term indoor use.
Beautiful: The surface of the anodized aluminum plate is smooth, and there are many colors to choose from.
Strong stain resistance: no fingerprints, no stains, easy to clean, no corrosion spots.
Fire prevention: metal products, no paint and any chemical substances on the surface, no burning at 600 degrees, no toxic gas.
Application of 5052 Anodized aluminum sheet for interior decoration
Wall panels and cladding: Anodized aluminum sheets can be used for decorative wall panels, adding a modern and sleek touch to interior spaces.
Ceilings: Anodized aluminum sheets can be used for suspended ceilings or decorative ceiling tiles, contributing to a visually appealing interior design.
Signage: Anodized aluminum is an excellent material for indoor signage and wayfinding elements, offering durability and customization options.
Room dividers and partitions: Anodized aluminum can be used to create decorative room dividers or partitions, adding both functionality and style to interior spaces.
Original Source: https://www.flait-aluminum.com/Anodized-Aluminum-Sheet-Coil.html