5005 aluminum plate is a medium-strength aluminum alloy plate with a small amount of magnesium as the main alloy element. The magnesium content is 0.8%. It is the lowest strength among the 5000 series alloys and the weakest alloy among non-heat-treatable aluminum. However, it can be hardened significantly by cold working (such as cold rolling) and produces various "H" states, the most common being the H32 (1/4 hard) and H34 (1/2 hard) as well as the soft annealed O state.
5005 aluminum sheet has good formability and can be used in applications requiring bending, spinning, drawing, stamping and roll forming. It also has good corrosion resistance and good weldability. This aluminum grade is very suitable for decorative anodization. The anodized film is brighter than the oxide film of 3003 aluminum plate, and even comparable to the color tone of 6063 aluminum plate. It is precisely based on this that it is widely used in architectural decoration, building interior and exterior materials, and vehicle interior materials. Of course, the applications of 5005 aluminum plates go far beyond these, and are also commonly used in ships, automobiles, aerospace, electrical appliances and other fields.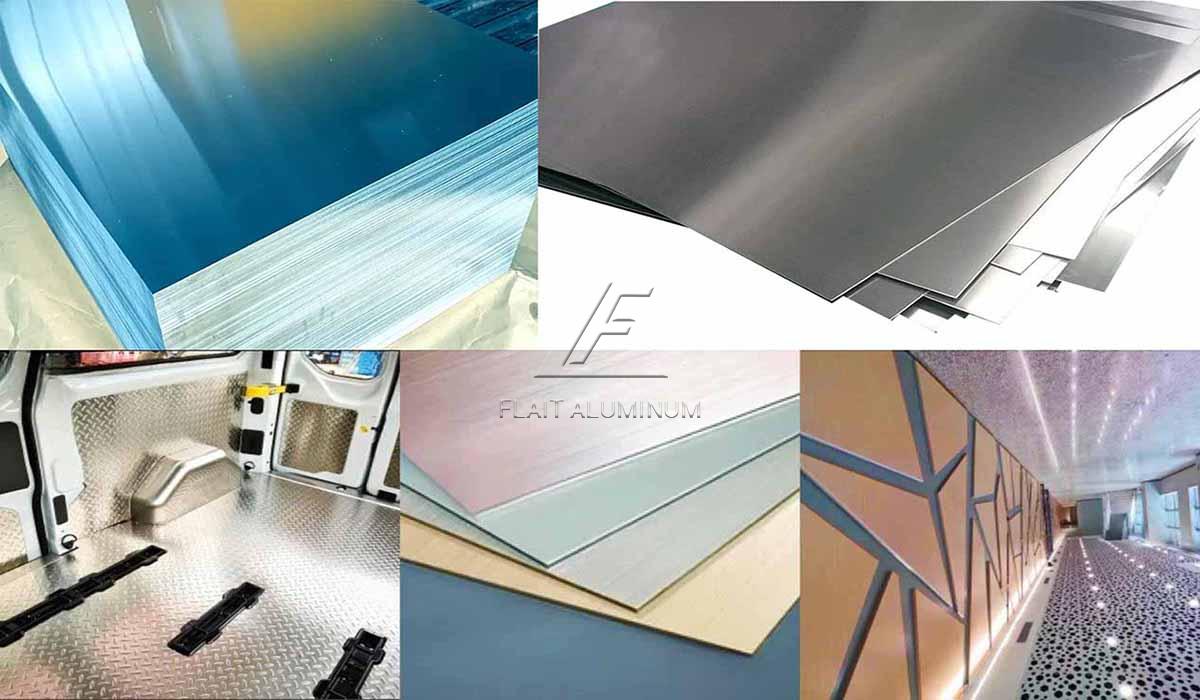 Specification of 5005 aluminum plate for building decoration
Alloy

5005 aluminum plate

Temper

F,O,H12,H14,H16,H18,H19,H22,H24,H26,H28,H32,H34,H36,H38,H111,H112,H114

Thickness(mm)

0.10-500

Width(mm)

100-2650

Length (mm)

500 – 1

6

000

Standard

GB/EN/ASTM

Surface

Bright finish, Mill finish

,Anodized

Package

Export packing: wooden pallets with plastics protection

Quantity

Have ready stock for most common thickness roll small quantity order are acceptable.

Delivery Terms

FOB, CFR, CIF

Payment Terms

L/C

, T/T

Remark

We can produce as per customers' special requirements

Application

Automobile fixtures, inspection fixtures, curtain wall panels, cooking utensils, instrument cases, building decorations, oxide materials,

etc.
Mechanical Property of 5005 aluminum plate for building decoration
Alloy -Temper
Tensile Strength (MPa)
Yield Strength 0.2% Proof (MPa)min
Elongation (% in 50mm) minimum for sheet or plate thicknesses shown
0.15-0.32mm
0.33-0.63mm
0.64-1.20mm
1.21-6.30mm
6.31-80.0mm
5005-O
105-145
35
12
16
19
21
22
5005-H32
120-160
85
–
3
4
7
10
5005-H34
140-180
105
2
3
4
5
8
5005-H36
160-200
125
1
2
3
4
–
Features of 5005 aluminum plate for building decoration
Good corrosion resistance: 5005 aluminum sheet has strong corrosion resistance, especially in marine environment.
Strong weldability: 5005 aluminum plate has good weldability and can be connected by various welding methods.
Good machinability: 5005 aluminum plate is easy to process, including cutting, forming, stamping and bending.
Good surface treatment: 5005 aluminum sheet is suitable for various surface treatments, such as anodizing, painting, spraying, etc.
Quality of Flait 5005 aluminum plate for building decoration
Composition and properties: strengthen the selection and quality control of raw materials, implement relevant standards and specifications, strictly inspect and test the compositions and properties of 5005aluminum sheets.
Specifications: using advanced processing technology and equipment, strengthen size control and adjustment during production process according to your actual needs, including thickness, width, length and other parameters.
Surface quality: the surface of 5005aluminum plate is smooth and flat, without obvious protrusions and depressions, and no cracks, oxidation, flaws and other obvious defects.
Services: Flait Aluminum has a special quality inspection team, which takes pictures of customers before each shipment and provide inspection reports.
Package and transportation: standard export package, short production lead times, sufficient aluminum sheets in stock.
Tag: 5005 aluminum plate , 5005 aluminum sheet , 3003 aluminum plate ,  6063 aluminum plate