When people decorate houses, they will choose to install venetian blinds indoors. At present, there are various materials for venetian blinds. The commonly used ones are aluminum, wood, PVC and plastic. Among them, aluminum alloy venetian blinds are the most chosen one. The 3104 aluminum coil produced by Flait Aluminum has good deep drawing performance and is suitable for reducing material consumption through thinning, deep drawing and light weight. It also has good corrosion resistance, plus excellent weldability, formability and other advantages, it is very suitable for the production of venetian blinds.
Specification of 3104 aluminum coil for venetian blinds
Aluminium alloy: 3104 aluminum coil
Material temper: F,O,H12,H14,H16,H18,H19,H22,H24, H26,H28,H111,H112,H114,etc.
Thickness (mm): 0.2 -10.0(tolerance:±5%)
Width (mm): 10-2650(tolerance:± 1.0mm)
Length (mm): Customized
Weight:100 -2000 kg per roll coil (or customized)
Core ID:Ф76mm, Ф150mm (±0.5mm)
Surface: mill finish, color coated, anodized
Surface quality:no oil spots, waves, scratches, roll marks, neat trimming, no burrs.
Packaging:Fumigation free wooden cases(keep us informed if any special requests)
Application:Canning materials, oxidation materials, beer filling, cola filling, lamp head materials, shutters, LCD backplanes, cake trays, aluminum substrates for color coating, etc.
Advantages of 3104 aluminum coil for venetian blinds
Aluminum alloy has high strength, but is light in weight and durable.
Waterproof, moisture-proof and corrosion-resistant, the surface is not easy to fall off and fade.
The surface of the product is anodized, with rich colors and elegant appearance.
Application of 3104 aluminum coil for venetian blinds
3104 aluminum coil is used in lamp head materials, shutters, can materials, oxide materials, aluminum substrates for color coating, cake trays, bottle cap materials, LCD backplanes, etc.e appliances, etc. The fields that do not require high product strength.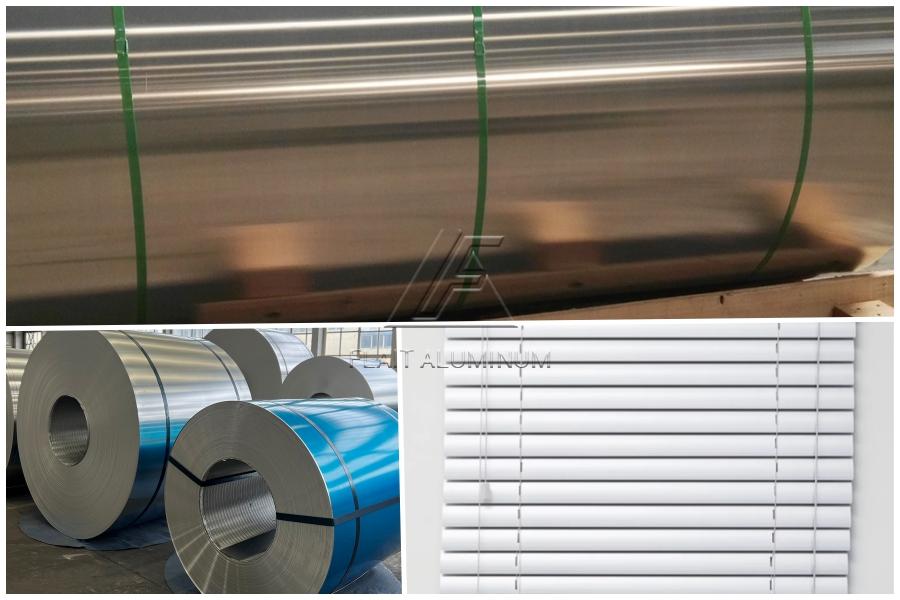 Tags: 3104 aluminum coil