The 1060 embossed aluminum sheet coil is a popular choice for pipe insulation due to its excellent thermal insulation properties. The embossed pattern on the surface of the coil enhances its durability and anti-slip characteristics, making it ideal for applications in industrial settings. The 1060 aluminum alloy is known for its high corrosion resistance and conductivity, which makes it suitable for insulating pipes carrying fluids or gases at different temperatures. It helps to maintain the desired temperature within the pipes, preventing heat loss or gain. Additionally, the embossed surface of the coil improves the mechanical strength of the insulation and aids in easy installation. The pattern further enhances the aesthetics of the pipe insulation, making it an appealing choice.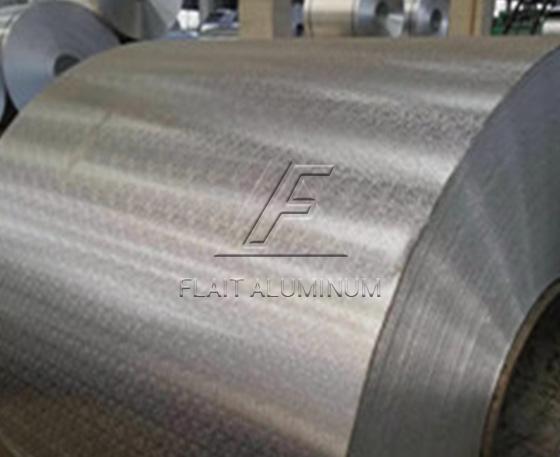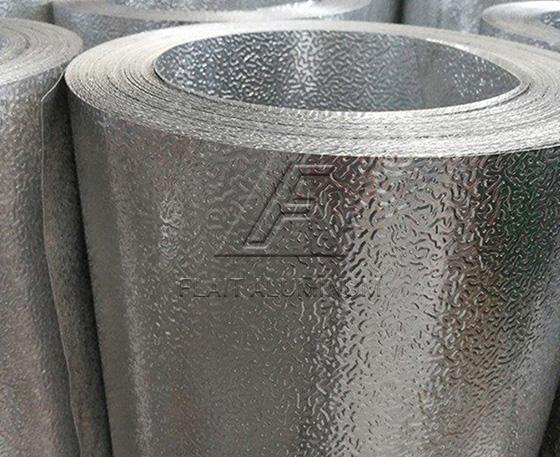 Specifications of 1060 embossed aluminum sheet coil for pipe insulation
Alloy

1060 embossed aluminum sheet coil

 

Temper

O, H12, H14, H22, H24

Thickness(mm)

0.

2

–

3

Width(mm)

1000-1500

Length(mm)

As per customer's requirements

Surface Treatment

Mill Finish,bright finish,anodized,color coated

Standard

GB/T 3880, EN14286, EN485, ASTM B209, or according to customer's special

requirements.
Alloy

S

i

F

e

C

u

M

n

M

g

Z

n

A

l

1060
0.25
0.35
0.05
0.03
0.03
0.05
99.6
Advantages of 1060 embossed aluminum sheet coil for pipe insulation
The size of the embossed aluminum sheet coil is accurate and the application range is wide.
The embossed aluminum sheet coil has strong plasticity, easy forming, and excellent processing performance.
The embossed aluminum plate coil can form a dense and firm oxide film on the aluminum surface to prevent the intrusion of oxygen, so it has good corrosion resistance.
Embossed aluminum sheet coil has good elongation and tensile strength, can meet normal processing requirements (stamping, stretching), and has high formability.
The surface quality of aluminum sheet coil is good, no oil spots, waves, scratches, roller marks, neat trimming, no burrs.
Application of 1060 embossed aluminum sheet coil for pipe insulation
Embossed aluminum sheets coil is also commonly used in refrigeration applications, machinery and appliances, roof and ceiling works, and other aspects of interior finishing.
Original Source: https://www.flait-aluminum.com/Aluminum-Jacketing-Coil-Roll.html