Alloy: 1060-O/HO Aluminum strips foils for dry-type transformers
Thickness: 0.20mm–3.00mm
Width: 20mm-1650mm
Coil ID: 150mm, 300mm, 500mm
Description: The surface is smooth, without scratches; the edges can be chamfered (rounded corners, rounded edges), without burrs.
Resistivity: ≤0.028.
Packaging: wooden pallet, export packaging
Use: mainly used in electric power, communication industries, mining, underground, and other fields.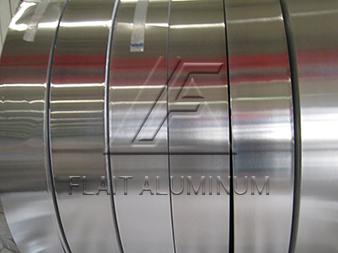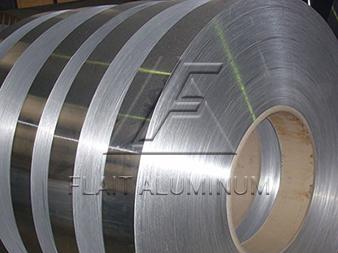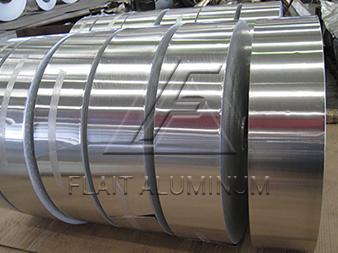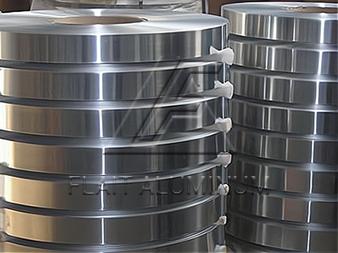 1060-HO/O Edge deburred aluminum coil strip for transformer winding is made of high-quality pure aluminum, the aluminum content can reach more than 99.6%. 1060 Aluminum strip and foil is the key raw material for manufacturing transformer windings, has the characteristics of high conductivity, softness, smooth surface and no burrs. Transformer aluminum strip has high requirements on the electrical conductivity, burr curling, side bending, surface quality and other technical indicators of aluminum strips and foils. Transformer aluminum strips are divided into different alloys, specifications, and tempers according to their uses. Alloys include: 1060/1060A, 1050/1050A, 1070/1070A, 1350; Tempers: O/HO; The thickness is between 0.08-3.00. Contact us to get the free samples and latest prices.
Flait Aluminum replys on the advantage technical and market advantages of the dry-type transformer raw material industry, starts from the aluminum strip casting process and strictly controls the casting, rolling, heat treatment, finished product shearing and other process. By controlling the alloy composition, optimizing the rolling and annealing process, enabling the product to achieve higher electrical conductivity and mechanical properties. Our company's transformer aluminum strips strictly control the quality of the base material and resolutely eliminate secondary materials, substitute materials, thereby stabilizing the performance of the transformer aluminum strips in the early stages of production and ensuring the stability of user use. In order to improve the precision and quality of transformer aluminum strips, we have updated the advanced slitting and slitting processing equipment to ensure that burrs, ruffles and other quality problems are eliminated during the production process of transformer aluminum strip products, and the edges can be 100% free burr.
Advantages of 1060-HO/O Edge Deburred Aluminum Coil Strip for Transformer Winding
– 1060 transformer aluminum strip is annealed to achieve high conductivity.
– The slitting process of the aluminum strip is carefully controlled to ensure that the transformer aluminum strip with rounded edges is free of stretch marks, burrs, roughness, and cracks.
– The aluminum strip is bright and clean, has no obvious defects, such as dents, surface defects, waviness, etc.
– Has strong corrosion resistance, good weldability, electrical conductivity, and excellent formability.
– 1060-HO/O round edge deburred aluminum coil strip is small in size, light in weight, good insulation, non-flammable, non-polluting, resistant to partial discharge, operate smoothly and reliably, have minimal noise, and have low maintenance costs.
Original Source: https://www.flait-aluminum.com/Transformer-Aluminum-Strip.html