The engine is the core of the car. Its weight usually represents between 20% and 30% of the weight of the car. The engine block is the largest component of the engine, accounting for 25 to 35% of the engine's total weight. To reduce the weight of the car body, aluminum alloy materials can be used. The aluminum used for engine covers generally uses 5454 aluminum plates. 5454 aluminum plate has high strength, good corrosion resistance and strong plasticity, especially 5454 H32 aluminum plate, which is easy to stamp and form, has excellent practicality and is very suitable for automobile engine manufacturing.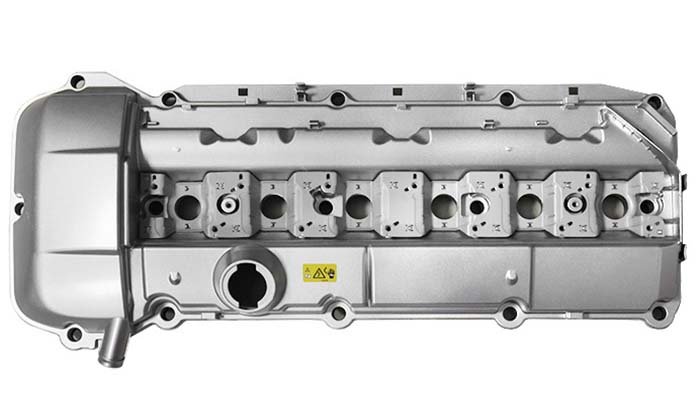 5454 aluminum plate is one of the advantageous products of Flait Aluminum. The 5454 aluminum plate produced by Flait Aluminum has excellent technology, can adapt to harsh corrosive environments, and has excellent anti-rust performance; It has high strength, about 20% higher than 5052 aluminum plate. Product quality far exceeds national standards and reaches A+ level. In addition to being used in automobile engines, 5454 aluminum plates are also a popular choice for manufacturing automobile wheels. In addition, it is also widely used in pressure vessels, marine installation pipelines, oil tankers, etc.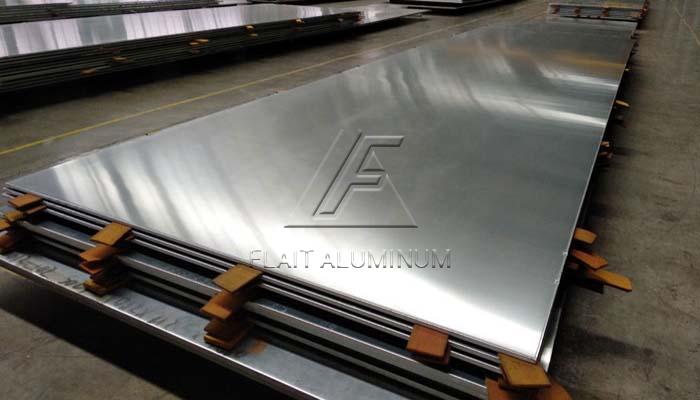 Specification of 5454 h32 aluminum plate for automobile engines
Alloy
Temper
Thickness(mm)
Width(mm)
Length (mm)
5454
O,H*2,H*4,H*6,H*8,H111,H112,H114,H116,H321,etc.
0.15-600
100-2650
500-16000
Standards
GB/T 3880, EN14286, EN485, ASTM B209, or according to customer's special requirements
Application
Fuel tanks, oil tanker body, marine facility pipelines, automobile engines,automobile wheels, etc.
Chemical composition of 5454 h32 aluminum plate for automobile engines

Alloy
Si
Fe
Cu
Mn
Mg
Cr
Ni
Zn
Ti
Zr
Al
5454
0.25
0.4
0.1
0.50-1.00
2.40-3.00
0.05-0.20
–
0.25
0.2
–
Remainder
Mechanical properties of 5454 h32 aluminum plate for automobile engines

Temper
Specified thickness (mm)
Tensile strength
Yield strength Rp0.2(MPa)
Elongation
Min.%
Bending Radius
Hardness
Rm(Mpa)
Min.
A50mm
A
180°
90°
HBW
H22/H32
0.2-0.5
250-305
180
5
–
1.5t
0.5t
74
0.5-1.5
250-305
180
6
–
1.5t
1.0t
74
1.5-3.0
250-305
180
7
–
2.0t
2.0t
74
3.0-6.0
250-305
180
8
–
–
2.5t
74
6.0-12.5
250-305
180
10
–
–
4.0t
74
12.5-40.0
250-305
180
–
9
–
–
74
Advantages of Flait Aluminum 5454 h32 aluminum plate for automobile engines
5454 h32 aluminum plate has high strength, high corrosion resistance, good plasticity and good molding processability.
Flait Aluminum has rich production experience, mature technology and high-level production technology.
Flait Aluminum has advanced production equipment. The six-roller cold rolling mill can produce 5454 ultra-wide aluminum plates with smooth profiles and neat trimming.
Flait Aluminum can customize the aluminum plate size according to customer needs.
Original Source:  https://www.flait-aluminum.com/Automobile-Aluminum-Sheet-Plate.html
Tags:5454 aluminum plate