With the requirements of energy saving and environmental protection, passenger cars have also started the road to lightweight. Many automobile manufacturers choose aluminum alloy materials as the lightweight materials for automobiles. The aluminum alloy used for bus body mainly includes skeleton profile and skin. The body adopts skeleton and skin structure. Generally, the skeleton can be made of 6061 aluminum alloy, and the skin material is mainly made of 5052 aluminum plate, 5083 aluminum plate or 3003 aluminum plate. The material of 5052 aluminum sheet is aluminum-magnesium alloy, which has the characteristics of high strength, good plasticity and high corrosion resistance. The aluminum sheet contains a small amount of chromium and manganese, which can improve the ability of the aluminum sheet to resist stress corrosion cracking, and is very suitable for use as a bus body panel.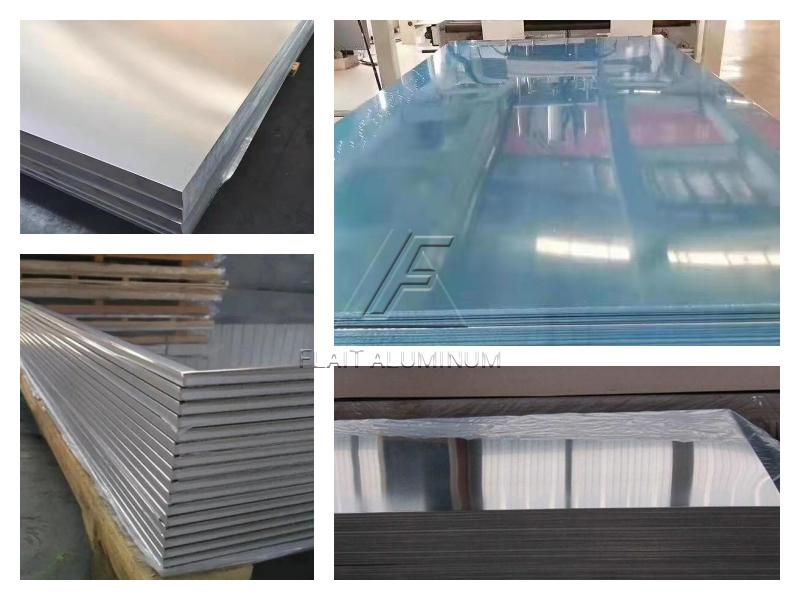 Specifications of 5052 aluminum sheet for bus body panels
Alloy

5052 aluminum plate

Temper

F,O,H12,H14,H16,H18,H19,

  

H22,H24,H26,H28,H32,H34,H36,H38,H111,H112,H114

Thickness(mm)

1

–

6

00

Width(mm)

100-2

65

0

Length(mm)

500-16000

Standard

GB/T 3880, EN14286, EN485, ASTM B209, or according to customer's special

requirements.
Advantages of 5052 aluminum sheet for bus body panels
The self-weight of the body is greatly reduced to reduce energy consumption, reduce environmental pollution, and improve the fuel economy performance of the bus.
The weight reduction of the body can make the center of gravity of the vehicle move down, make the operation more stable, and further improve the safety performance of the product.
The aluminum alloy car body has strong corrosion resistance, the product is durable, and the product quality is more guaranteed.
Flait has the ability to produce ultra-wide aluminum plates, and the width of the 5052 ultra-wide aluminum plates produced can reach 2650mm.
Application of 5052 aluminum sheet for bus body panels
5052 aluminum alloy is widely used and can be used for body panels, door panels, roof panels and body panels in automobile manufacturing;In shipbuilding, it can be used for the hull, ship plate and deck of the ship; 5052 aluminum plate is also used in the fields of building exterior walls, roofs, ceilings and interior decoration; it can also be used in the manufacture of pressure vessels and storage tanks, as well as electronic product casings and radiators and other devices.
Original Source: https://www.flait-aluminum.com/Automobile-Aluminum-Sheet-Plate.html