5052 Aluminum plate belongs to the AL-Mg series alloy. Magnesium is the main alloying element in the 5052 aluminum plate, is the most widely used antirust aluminum. 5052 Aluminum sheet has high strength, especially fatigue resistance, high plasticity and corrosion resistance, cannot be strengthened by heat treatment, good plasticity in semi-cold work hardening, low plasticity in cold work hardening, good corrosion resistance, good weldability, poor machinability, and can be polished. Aluminum-magnesium alloys also contain a small amount of manganese, chromium, beryllium, titanium, etc. except for a small amount of solid solution, most of the manganese in the alloy forms MnAl6. The role of chromium in 5052 aluminum plate is similar to that of manganese, which can improve the resistance to stress corrosion cracking, improve the strength of base metal and weld, and reduce the tendency of welding cracks, but its content generally does not exceed 0.35%. 5052 aluminum plate is mainly used for high requirements, plasticity and good weldability, low load parts working in liquid or gaseous medium, such as fuel tank, gasoline or lubricating oil conduit, various liquid containers and other small parts made by deep drawing load parts: wire used to make rivets.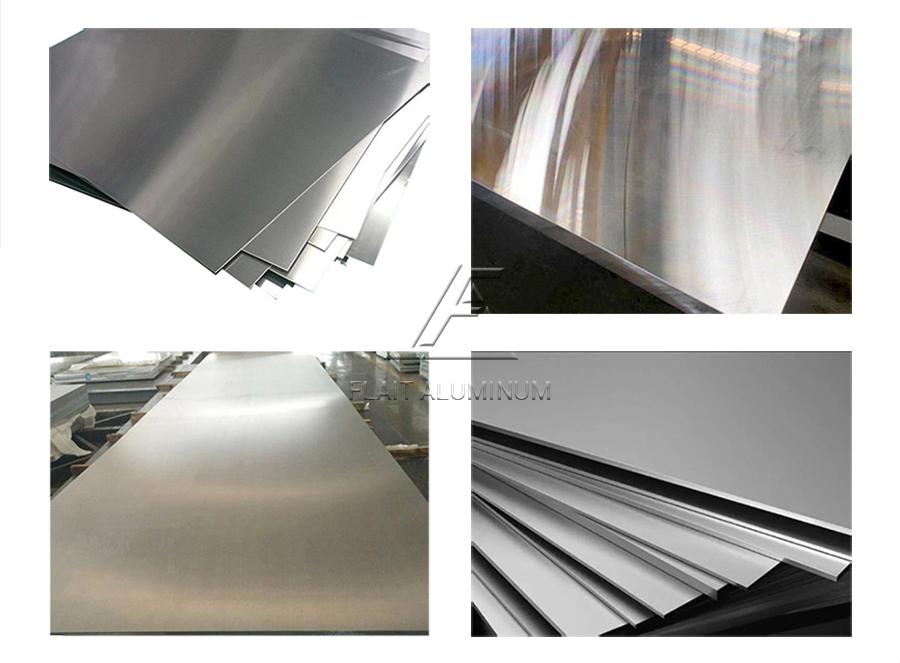 Advantage of 5052 H32 Aluminum Sheet for Fuel Tanks
The material is light and the effect of weight reduction is good. The fuel tank is made of 5052 aluminum plate, which can reduce the weight of the vehicle body, reduce fuel consumption and exhaust emissions, and protect the environment.
Good cleaning effect. 5052 Aluminum plate fuel tank can avoid corrosion inside the tank and improve the cleanliness of the fuel.
Corrosion-resistant and durable. The main alloy element of 5052 aluminum plate is magnesium, which is a typical anti-rust aluminum plate, which is not easy to rust and can be used for a long time.
High security. 5052 aluminum plate has high strength, especially fatigue resistance. When encountering violent impact, it is not easy to crack. In addition, the aluminum alloy is not easy to burn, and the explosion-proof effect is obvious, and the safety is higher.
Application of 5052 H32 Aluminum Sheet for Fuel Tanks
Use of 5052 aluminum sheet plate: aluminum alloy for automobiles, 3C products, computer brackets, high-end curtain wall panels, oxide materials, can lids, shutters, trolley cases, aluminum furniture, door panels/door handles, decoration, antique metal tiles, fan blades wait;
5052 aluminum alloy thick plate use: silo, flange material, GIS shell, yacht, underwear mold/shoe mold, air storage tank, mask machine, precision machining, etc.;
5052-H32 aluminum plate is used in the field of automotive aluminum: bus skin, car engine outer panel, bus trunk, fuel tank, etc.
Specification of 5052 H32 Aluminum Sheet for Fuel Tanks
Alloy

5052

Temper

O, H111, H112, H114, H116, H32, etc.

Thickness (mm)

0.3mm-6.0mm for aluminum sheet & coil
6.0mm-300mm for aluminum plate

Width (mm)

800-3450

Length (mm)

500-16000 or C

Package

Export package

Standards

GB/T 3880, EN14286, EN485, ASTM B209, or according to customer's special requirements

Sample

Available
Chemical Composition
| | | | | | | | | | | | |
| --- | --- | --- | --- | --- | --- | --- | --- | --- | --- | --- | --- |
| Alloy | Si | Fe | Cu | Mn | Mg | Cr | Ni | Zn | Ti | Zr | Al |
| 5052 | 0.25 | 0.40 | 0.10 | 0.10 | 2.20-2.80 | 0.15-0.35 | | 0.10 | – | | Remainder |
Mechanical Properties
Temper
Thickness(mm)
Tensile strength(Mpa)
Yield strength (Mpa)
Elongation min (%)
O(Soft)/H111
0.2-0.5
170-215
65
12
0.5-1.5
14
1.5-3.0
16
3.0-6.0
18
6.0-12.5
19
12.5-50
H12
0.2-0.5
210-260
160
4
0.5-1.5
5
1.5-3.0
6
3.0-6.0
8
H14
0.2-0.5
230-280
180
3
0.5-1.5
3
1.5-3.0
4
3.0-6.0
4
H16
0.2-0.5
250-300
210
2
0.5-1.5
3
1.5-4.0
3
H18
0.2-0.5
270
240
1
0.5-1.5
2
1.5-4.0
2
1.5-4.0
1
H22/H32
0.2-0.5
210
130
5
0.5-1.5
6
1.5-3.0
7
3.0-6.0
10
H24/H34
0.2-0.5
230-280
150
4
0.5-1.5
5
1.5-3.0
6
3.0-6.0
7
H26/H36
0.2-0.5
250-300
180
3
0.5-1.5
4
1.5-4.0
5
H38
0.2-0.5
270
210
3
0.5-1.5
3
1.5-4.0
4
H112
6.0-12.5
190
80
7
12.5-40
170
70
40-80
170
70